By Joshua Fields Millburn & Ryan Nicodemus · Follow: Facebook, Twitter, Instagram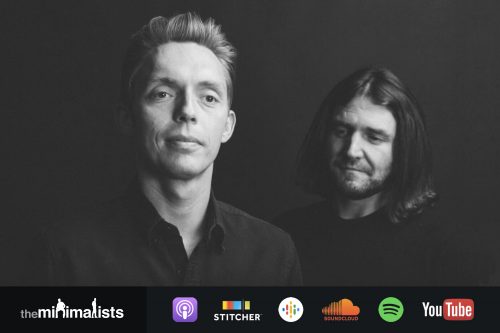 In this episode of The Minimalists Podcast, Joshua and Ryan talk about 80-hour work weeks, packed schedules, endless meetings, overflowing inboxes, unrealistic deadlines, and bringing our work home with us with author and entrepreneur Jason Fried, and they answer the following questions:
How do I balance my professional life and my personal life so it doesn't feel like I'm just living to work?
What can I do to help temper the intensity of my company's culture?
Subscribe
Apple Podcasts · Spotify · Google Podcasts · Soundcloud · MP3
Minimal Maxims
Joshua & Ryan's pithy, shareable, less-than-140-character responses. Find more quotes from The Minimalists at MinimalMaxims.com.
"Be the calm you want to see in the workplace." —Joshua Fields Millburn
"You needn't be a vessel into which others pour their stress and anxiety." —Ryan Nicodemus
Mentioned in This Episode
Subscribe to The Minimalists via
email
.
The post Podcast 215 | Busyness appeared first on The Minimalists.