By Joshua Fields Millburn & Ryan Nicodemus · Follow: Facebook, Twitter, Instagram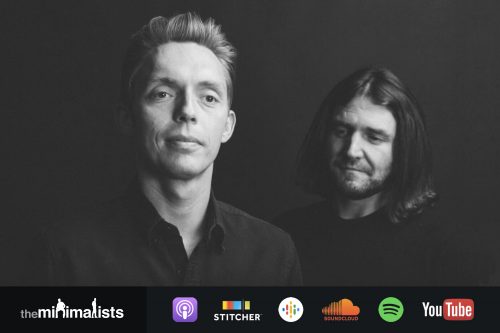 In this episode of The Minimalists Podcast, Joshua talks about hormones—both female and male hormones—and how they change in our 30s, 40s, 50s, and beyond; what we can do to optimize our hormones to get the best out of life; how our hormones affect our sleep, stress, mood, energy, and sex drive; and how diet, sleep, sunlight, and exercise affect our hormones with registered dietitian Becca Shern and regenerative medicine expert Adam Lamb, and they answer the following questions:
What are hormones?
Do hormones work in conjunction with one another?
Is 'normal' actually 'optimal' or 'good'?
What are some warning signs of hormone imbalance?
How do I determine if hormone replacement therapy is right for me?
How does stress affect our hormones?
Can hormonal birth control negatively affect testosterone levels in females?
How do hormones affect sex drive?
What's the link between hormones, anxiety, and depression?
Why does testosterone seem to be the silver-bullet hormone for so many people?
Can testosterone help with thyroid issues?
What's the best way to determine hormone levels?
Subscribe
Apple Podcasts · Spotify · Google Podcasts · Soundcloud · MP3
Minimal Maxims
Joshua & Ryan's pithy, shareable, less-than-140-character responses. Find more quotes from The Minimalists at MinimalMaxims.com.
"When you feel off, stop guessing—start testing." —Adam Lamb
"It's hard to fix a problem without a name." —Joshua Fields Millburn
"Data is good, but it's useless without corrective and supportive lifestyles." —Becca Shern
Mentioned in This Episode
Subscribe to The Minimalists via
email
.
The post Podcast 241 | Hormones appeared first on The Minimalists.