Share www.GetCollagen.co.za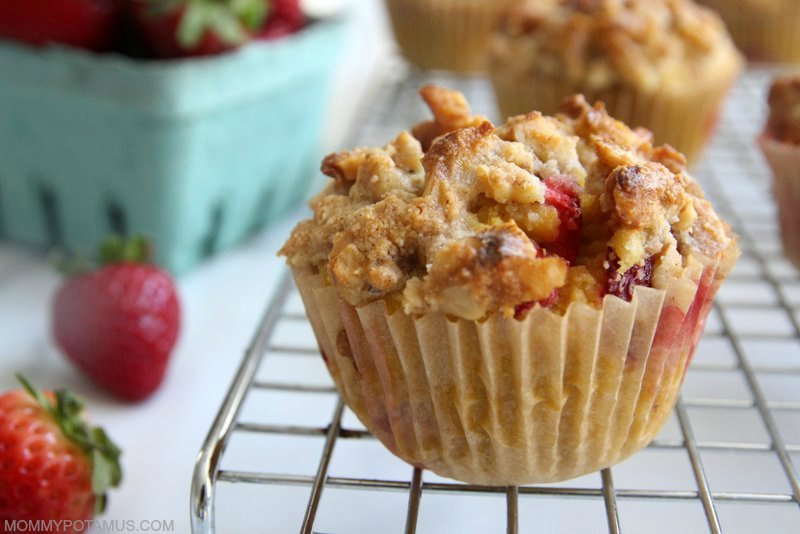 Maybe it's obvious from all the strawberry recipes I've shared – freezer jam, ice cream, and jello to name a few – but ripe, sweet strawberries are kind of a thing in my house. This recipe for strawberry muffins is one of my personal favorites. It pairs a rich, cakey batter with a crunchy, crumbly streusel topping, and it's surprisingly simple to make.
I like to make a batch to celebrate the start of a new day, moving laundry from the washer to the dryer, and sometimes nothing in particular. 🙂

Gluten-Free Strawberry Streusel Muffins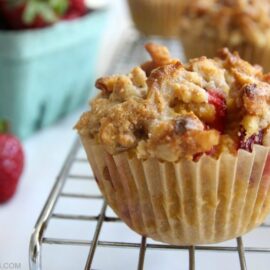 This strawberry muffins recipe pairs rich, cakey batter with a crunchy, crumbly streusel topping, and it's surprisingly easy to make.
For the muffins:
2 cups blanched almond flour
½ cup coconut flour
6 eggs ((preferably pasture-raised))
½ cup raw honey
1 tsp vanilla extract
½ tsp unrefined sea salt
1 cup strawberries ((chopped – frozen or fresh))
1 tbsp butter
1 tsp baking powder
coconut oil or butter ((to grease muffin pan))
For the streusel:
3 tbsp coconut oil ((softened butter))
4 tbsp blanched almond flour
¾ cup walnuts ((finely chopped))
3 tbsp honey
⅛ tsp cinnamon
Preheat your oven to 350 degrees Fahrenheit. Place unbleached muffin cup paper liners in a standard muffin tin. If you're not using muffin cups, grease the muffin tin with coconut oil or butter.

Chop strawberries into small pieces and set aside.

In a small bowl, mix together the streusel ingredients and set them aside.

In a large bowl, combine the muffin dry ingredients: almond flour, coconut flour, baking powder and salt.

In a medium bowl, whisk together the eggs, honey, melted butter and vanilla, then add the wet ingredients to the dry ingredients and them together. Gently fold in the strawberries with a spoon or spatula.

Divide the muffin batter between nine cups. Use approximately 1/3 cup batter per muffin cup.  

If needed, pat the batter down into rounded heaps with lightly oiled hands. Next, sprinkle the streusel topping over the batter. 

Bake the muffins for 25-30 minutes, or until an inserted toothpick comes out clean. The top should be springy yet firm when they're ready. Enjoy!
More Yummy Gluten-Free Muffin Recipes
Blueberry Muffins – Moist and cakey, these grain-free muffins are delicious served warm and slathered in butter.
Lemon Poppyseed Muffins – These lemon poppyseed are super simple to make and so delish! My daughter helped perfect the recipe, which makes them extra special in our house.
Banana Walnut Muffins – These muffins only take about 5 minutes of hands-on prep, and they make a yummy breakfast or afternoon snack.
Chocolate Zucchini Muffins from Danielle of Against All Grain – Infused with cacao powder, cinnamon, nutmeg and chocolate chips, these zucchini muffins are perfectly moist and totally delicious.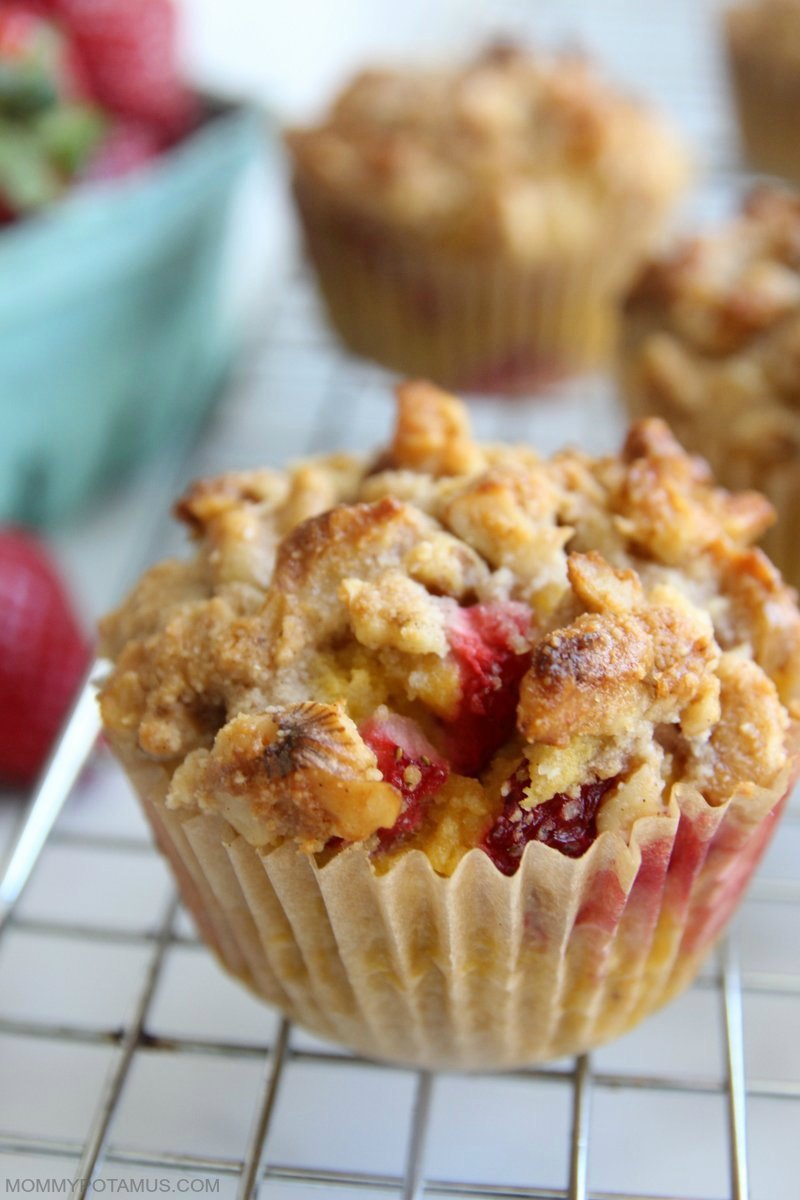 Continue reading Strawberry Muffins Recipe With Streusel Topping (Gluten-Free)…