Share www.GetCollagen.co.za
By Joshua Fields Millburn & Ryan Nicodemus · Follow: Facebook, Twitter, Instagram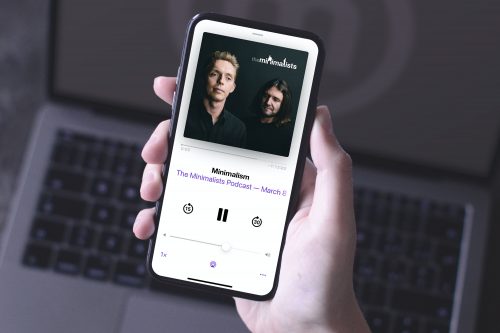 In this episode of The Minimalists Podcast, Joshua and Ryan talk about how to take back control of our income and our creative outcomes by making a living on our own as an aspiring creator, small business owner, artist, or entrepreneur with the CEO of Patreon, Jack Conte, and they answer the following questions:
Why did Jack start Patreon?
Where do you find the most practical feedback from your audience?
How do I best prepare myself to make the jump from working full-time for others to working full-time as a small business owner with as much tranquility as possible?
What should be my primary focus as a budding entrepreneur?
How did Jack benefit from his "not be prudent" approach to his professional pursuits?
When do you know it's time to turn your side hustle into your full-time business?
What is the first step I should take to become an online creator?
What do you mean by "add value"?
Subscribe
Apple Podcasts · Spotify · Google Podcasts · Soundcloud · MP3
Minimal Maxims
Joshua & Ryan's pithy, shareable, less-than-140-character responses. Find more quotes from The Minimalists at MinimalMaxims.com.
"Change occurs when the status quo becomes unbearable." —Joshua Fields Millburn
"Playing it safe will keep you alive; embracing change will help you thrive." —Ryan Nicodemus
Mentioned in This Episode
Subscribe to The Minimalists via
email
.
The post Podcast 289 | Working for Self appeared first on The Minimalists.