Share www.GetCollagen.co.za
By Joshua Fields Millburn & Ryan Nicodemus · Follow: Facebook, Twitter, Instagram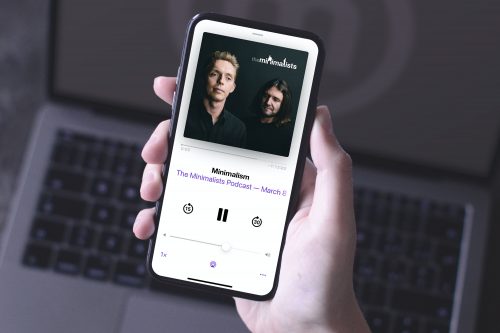 In this episode of The Minimalists Podcast, Joshua and Ryan talk about our want for things, why we want what we want, and how we can free ourselves from chasing unfulfilling desires with author and professor Luke Burgis, and they answer the following questions:
What is mimetic desire?
Does it help to identify the origins of our desires?
Should we strive to be immune from desires?
What is negative imitation?
How do we find fulfilling desires?
Can a relentless desire to be debt-free actually cause adverse unintended consequences?
What are "borrowed desires"?
What costs should we consider in the pursuit of our desires?
What is a "misery tax"?
How do we recognize and address the influences, especially those online, that promote mindless consumption?
How is social media addictive?
What is "hate watching"?
Subscribe
Apple Podcasts · Spotify · Google Podcasts · Soundcloud · MP3
Minimal Maxims
Joshua & Ryan's pithy, shareable, less-than-140-character responses. Find more quotes from The Minimalists at MinimalMaxims.com.
"Our desires often lead to our misery." —Joshua Fields Millburn
"The thing you want is never the thing you want." —Joshua Fields Millburn
"What you want usually isn't what you desire." —Joshua Fields Millburn
"More media, more misery." —Ryan Nicodemus
Mentioned in This Episode
Subscribe to The Minimalists via
email
.
The post Podcast 290 | Wanting appeared first on The Minimalists.