Share www.GetCollagen.co.za
By Joshua Fields Millburn & Ryan Nicodemus · Follow: Facebook, Twitter, Instagram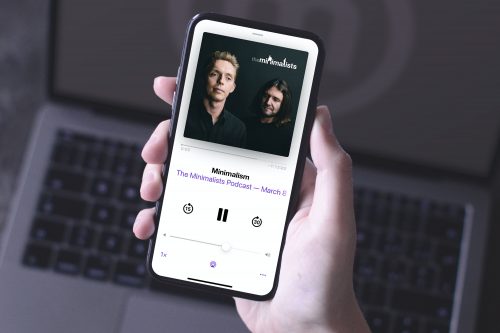 In this episode of The Minimalists Podcast, Joshua and Ryan talk about the perniciousness of compulsive decluttering (aka obsessive-compulsive spartanism) on the occasion of their 300th episode, and they answer the following questions:
What is spartanism?
Hoarding, spartanism, ad nauseum—must we diagnose everything?
How do we recognize and respect the challenges of others?
How could letting go of everything be a bad thing?
How do we ensure our decluttering doesn't trigger other compulsive behaviors; for instance, the compulsion to constantly check our phones for notifications when we're trying to sell what we decluttered?
What is the "art of noticing"?
When does minimalism turn into compulsive decluttering or obsessive-compulsive spartanism—what signs do we look for?
Subscribe
Apple Podcasts · Spotify · Google Podcasts · Soundcloud · MP3
Minimal Maxims
Joshua & Ryan's pithy, shareable, less-than-140-character responses. Find more quotes from The Minimalists at MinimalMaxims.com.
"The inability to let go is a problem; so is the inability to hold on." —Joshua Fields Millburn
"A life without values is an undervalued life." —Ryan Nicodemus
Mentioned in This Episode
Subscribe to The Minimalists via
email
.
The post Podcast 300 | Compulsive Decluttering appeared first on The Minimalists.