Share www.GetCollagen.co.za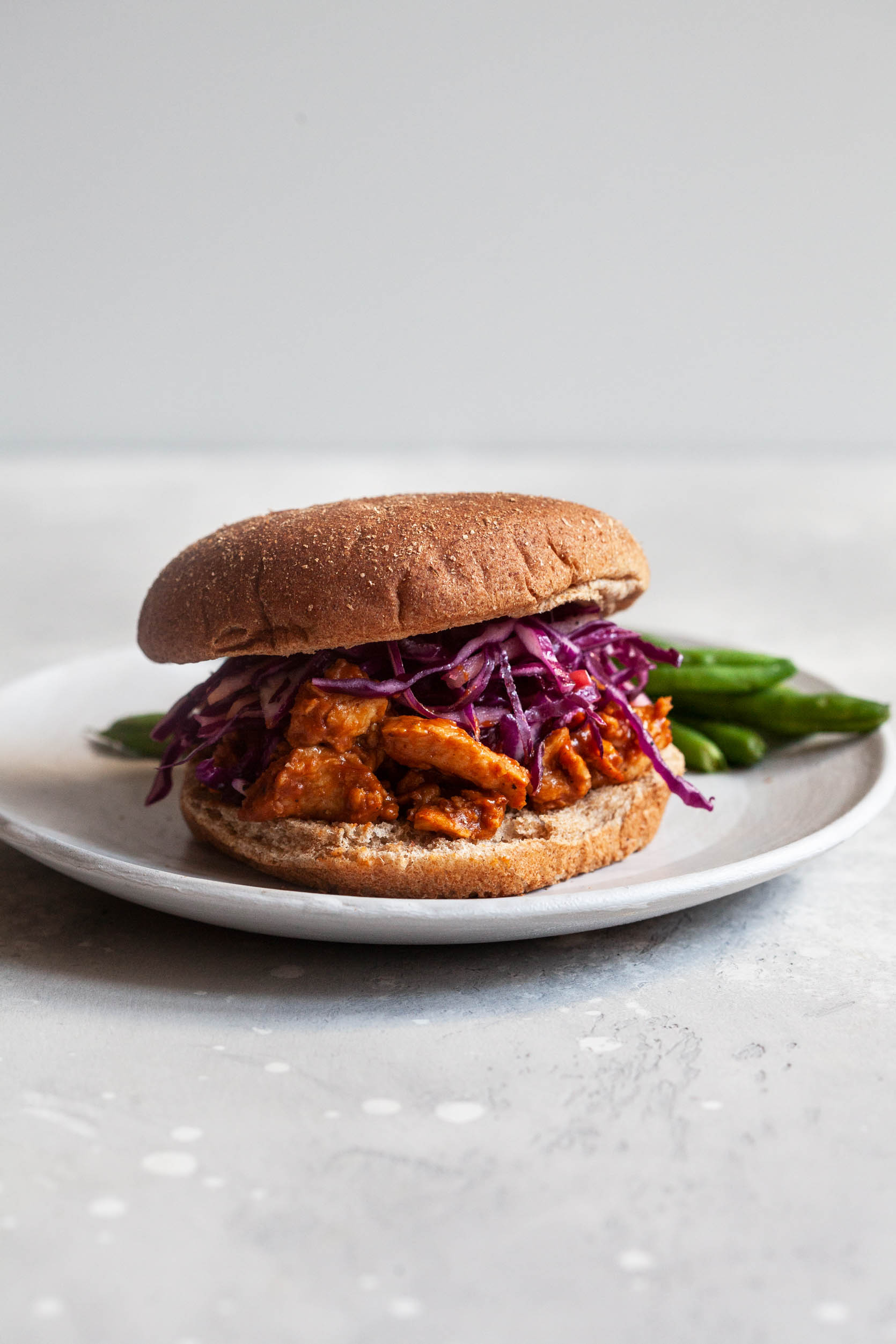 I've been on a mission to make vegan croissants for an upcoming article, so it's been a week of all pastry, all the time. Multiple days at a time of laminating yeasted dough hasn't left me with much time or desire to cook. So I've been relying on the quick, simple meals, with as many shortcuts as possible.
These BBQ soy curl and cabbage apple slaw sandwiches have suited me perfectly while I master the art of puff pastry. They feature what's probably my favorite vegan meat alternative, Butler Foods soy curls. Soy curls are inexpensive (about $0.75 per serving when you order a bunch at a time), easy to prepare, have a great texture, and somehow, magically, they're made from a single ingredient: whole, organic soy beans.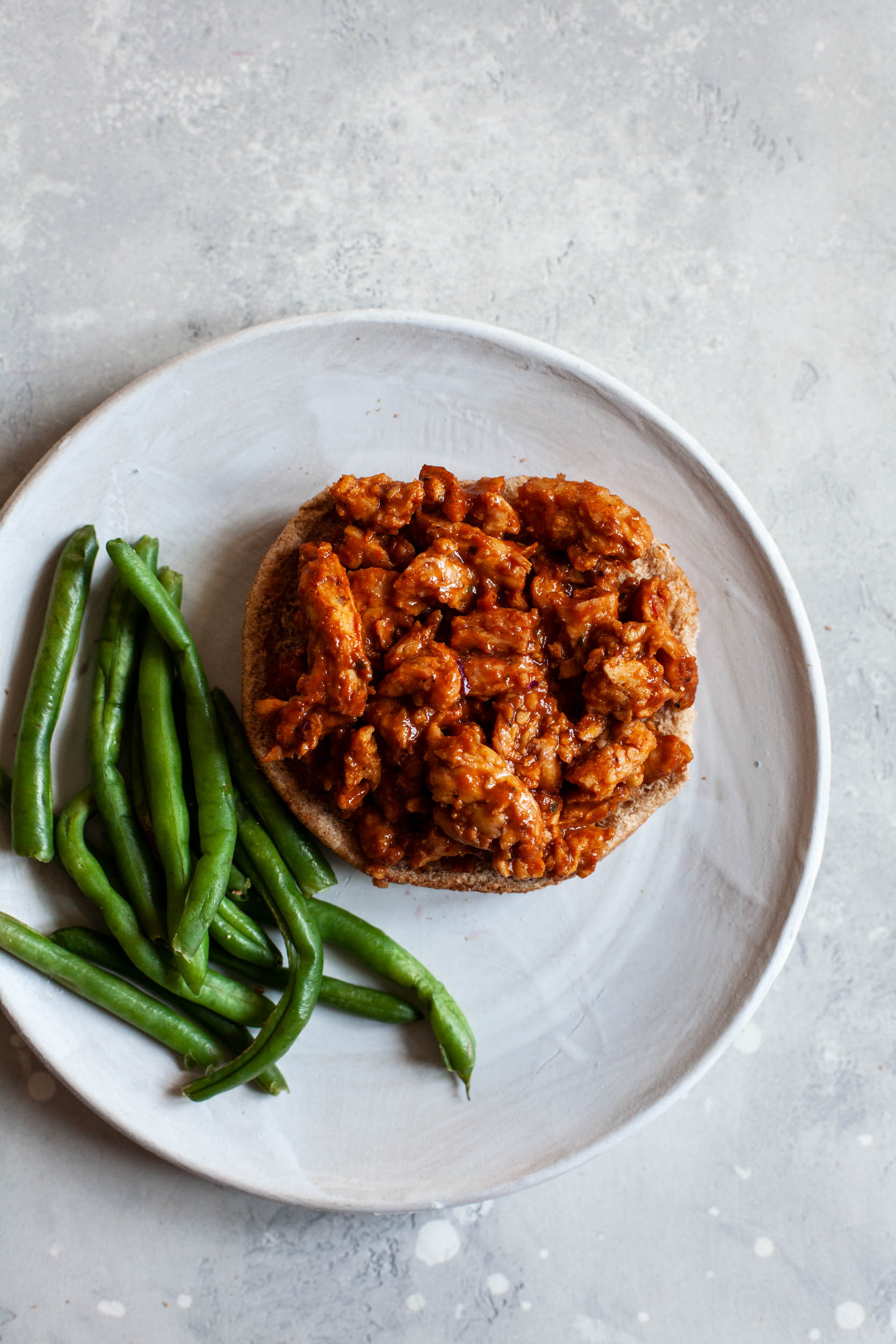 When I make soy curls at home, I usually turn them into a simple plant-based chick'n using the recipe included in this chili. For that, I use vegan bouillon and spices. For this recipe, since I knew I was mixing the soy curls with barbecue sauce, I just rehydrated them with hot water and bouillon.
You can warm the soy curls up with your sauce and put them in the sandwich that way, nice and saucy. If you have an air fryer, you can go an extra step and air fry them after you mix them with the barbecue sauce. This makes them dryer and a little chewier. I like them both ways: initially I didn't bother to air fry them, but I ended up reheating them in the air fryer as I finished the leftovers, and I really liked the result.
The rest of this sandwich is simple: a quick purple cabbage and apple slaw that's just the right balance of tangy, salty, and sweet.
BBQ Soy Curl & Cabbage Apple Slaw Sandwiches
Ingredients
4

ounces

(about 2 cups, or half of a package) Butler Foods soy curls

1/2

vegan bouillon cube

3/4

cup

barbecue sauce of choice (I like Annie's)

3

cups

shredded purple cabbage

1

large apple (I like Honeycrisp or Granny Smith here), thinly sliced or julienned

1 1/2

tablespoons

olive oil

1

tablespoon

apple cider vinegar

1

teaspoon

agave or maple syrup

1/4

teaspoon

salt

freshly ground black pepper, to taste

4

burger buns of choice, toasted
Instructions
Bring two cups of water to boil. Place the soy curls and bouillon in a mixing bowl. Pour the hot water over the soy curls and bouillon and stir well. Allow them to soak for 10 minutes.

Meanwhile, make the slaw. Combine the cabbage and apple in another large mixing bowl. Whisk together the oil, vinegar, agave or syrup, and salt. Pour these ingredients over the cabbage and apple. Toss well and season to taste with black pepper.

Gently warm the barbecue sauce in a medium saucepan over medium low heat. When the soy curls have soaked, drain them, press them gently to remove excess water, and transfer them to a cutting board. Give them a rough chop. Transfer the soy curls to the saucepan with BBQ sauce and heat them through, stirring them well so that they're evenly coated in sauce.

Optional: If you have an air fryer, at this point you can transfer the soy curls to the basket of your fryer and heat them at 350F for 8 minutes. They'll be a little drier and chewier than they were before.

To assemble your sandwiches, place about 1/2 cup of soy curls onto each bun, followed by a scoop of the slaw. Serve.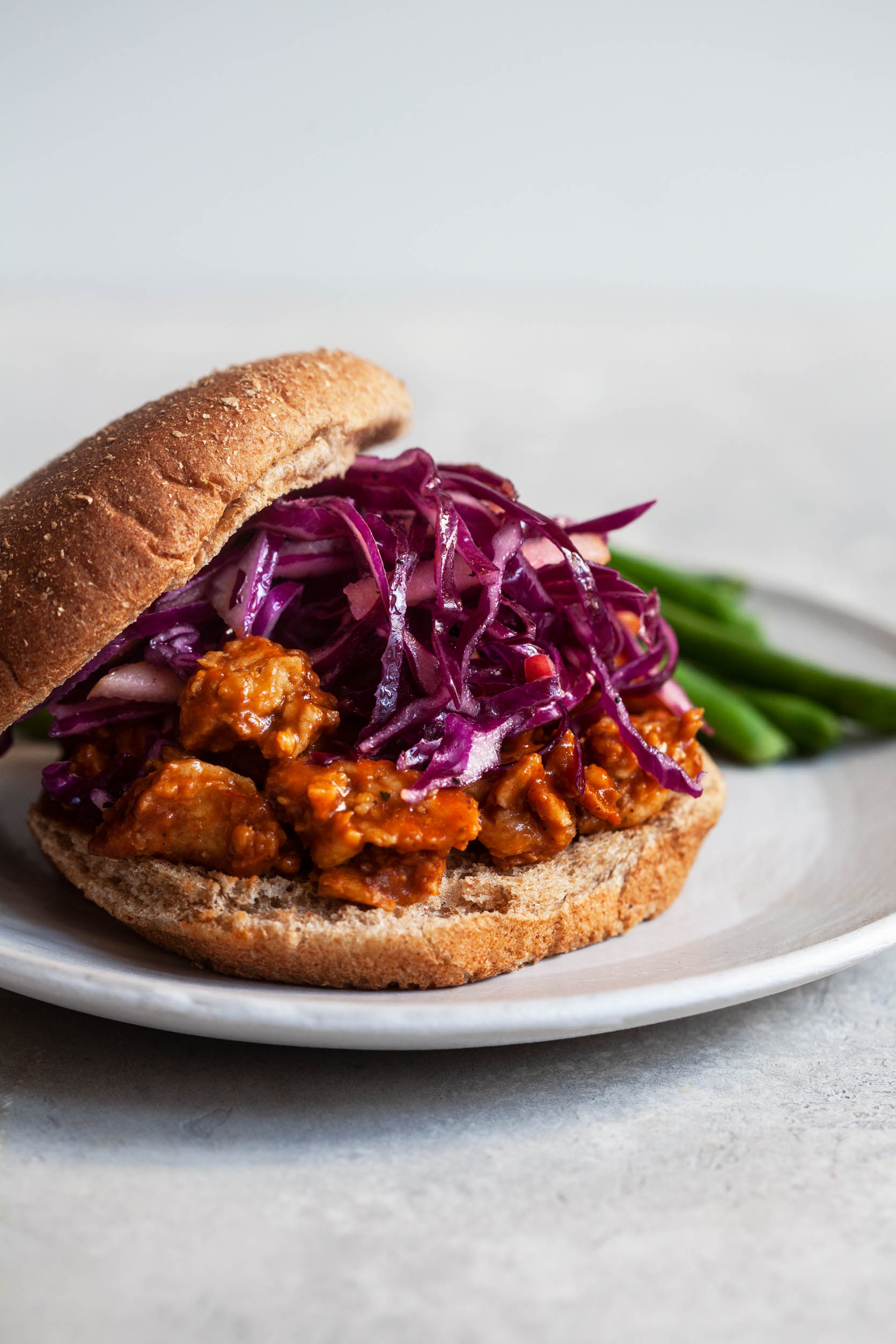 This meal has all of the satisfaction of eating a vegan burger, but it feels a little more textured and colorful and—for me, anyway—different. Admittedly, I didn't contribute much: the ingredients did most of the work for me. But sometimes that's exactly what we need when it comes to food, and I couldn't have been more thankful for a few days of protein-dense, tasty, and practically hands-off lunches.
Wishing you all a gentle end to this week, and I'll see you back here for the weekend update!
xo
The post BBQ Soy Curl & Cabbage Apple Slaw Sandwiches appeared first on The Full Helping.