Share www.GetCollagen.co.za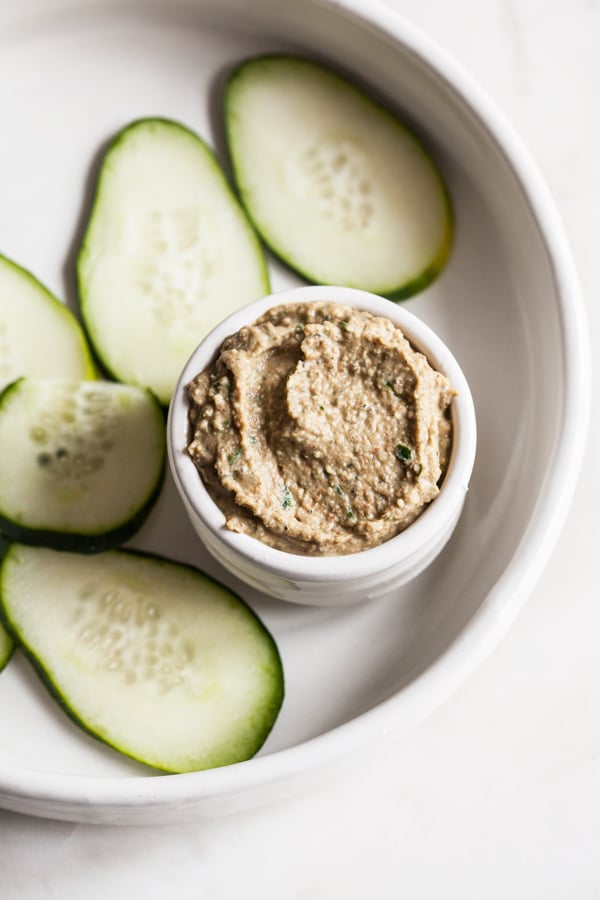 I had such great recipe plans for the week! They involved lots of grain salads and soups and a few tasty entrees. Five days and minimal batch cooking later, I managed to make the skillet chili mac from Power Plates…and that's about it. But this creamy, simple lentil & pumpkin seed dip happened too, almost by accident, and I'm calling it a small victory.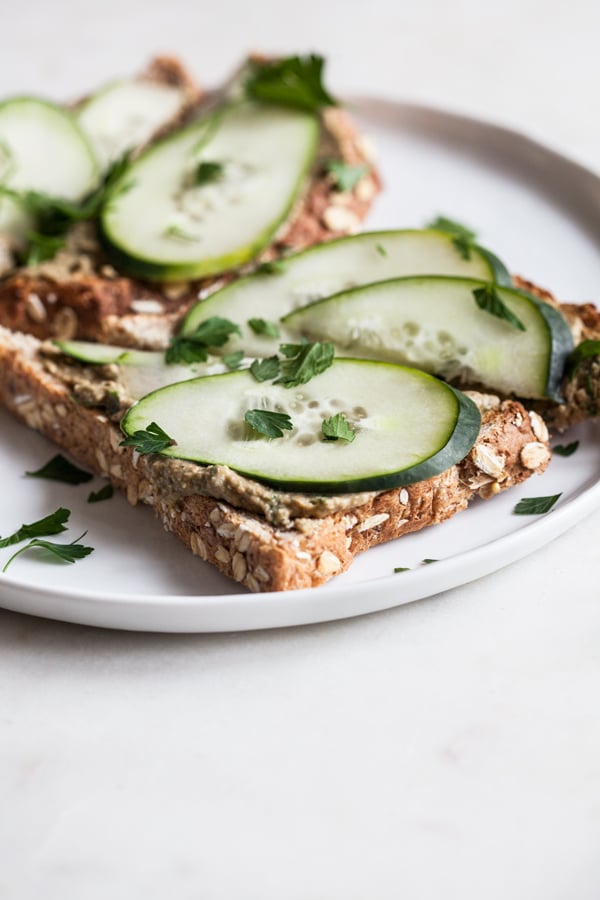 Necessity was the mother of invention here. I was craving hummus toast on Tuesday morning, but there wasn't a chickpea in sight. I did have a lot of cooked green lentils that I'd made over the weekend, so I decided to improvise, using what I had to create something new. I've been staring at a bag of shelled pumpkin seeds in my pantry for the last month, wondering what I'd do with them aside from sprinkling them onto soups and salads, so I figured I'd grind them up and add them to my dip: sort of a hummus/nut pate hybrid.
As happy as I was with how the dip turned out, I wasn't quite sure about posting it here or on the Insta. With all of the gorgeous toast creations floating around the interwebs, I wasn't sure this simple concoction added much to the online gallery. I did put it on Instagram, though, and a few friends and readers chimed in to say that they liked the idea and wanted to try it.
So long as that's true—and so long as this blog remains a real-life space, a place for the stuff I'm making and eating even when things don't go as planned—I figure it's worth sharing. Here's the recipe; I served mine with cucumber slices and fresh parsley (which also makes an appearance in the dip itself), but you could use it any which way you'd use hummus or bean spreads. I'm pretty keen on trying it with baked tempeh or tofu strips next.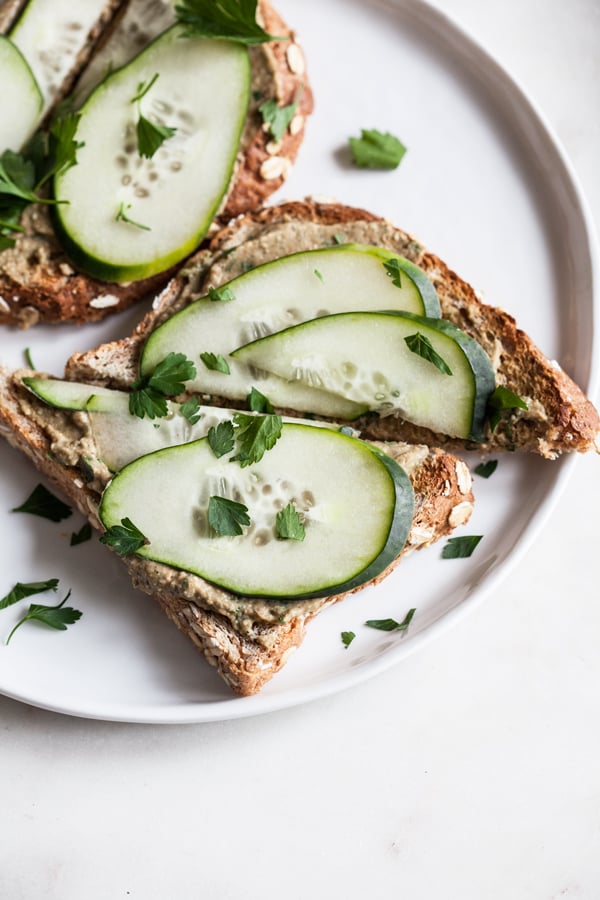 | | | |
| --- | --- | --- |
| Simple Lentil & Pumpkin Seed Dip | | Print |
Cuisine:
gluten free, no oil, soy free, tree nut free
Prep time:
Cook time:
Total time:
Serves:
2 cups (8 servings)
Ingredients
⅓ cup shelled pumpkin seeds
½ teaspoon salt
1 small clove garlic, roughly chopped
2 cups cooked brown or green lentils (or 1 can, drained and rinsed)
2 tablespoons lemon juice
½ cup parsley, loosely packed
¼ cup water (or as needed)
Freshly ground black pepper, to taste
Instructions
Place the pumpkin seeds and salt into a food processor fitted with the S blade. Process the seeds until they're finely ground. Add the garlic, lentils, and lemon juice. Process until the mixture is thick and well combined, then start to drizzle in the water. Continue processing; as soon as the dip has the texture you want, you can stop adding water (and if it's still thicker than you'd like, add a few tablespoons more). I made mine the same texture as regular hummus.
Add the parsley to the processor and pulse until it's chopped and mixed into the mixture. Taste, and then add extra salt and freshly ground black pepper to taste. Serve on toast, with crackers, with raw veggies, in a wrap, or however you like!
Notes
Leftover dip will keep for up to 4-5 days in an airtight container in the fridge.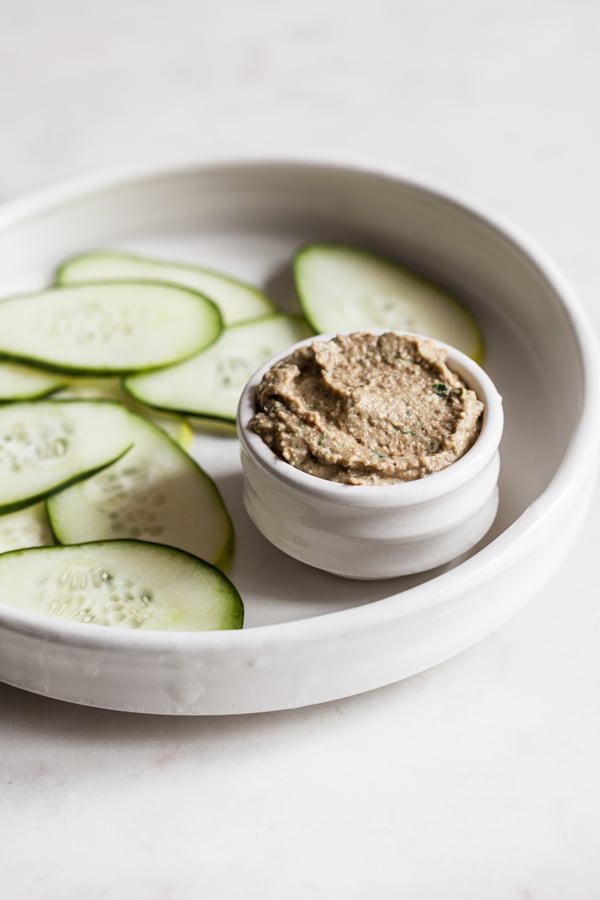 Of course, you could use walnuts, pecans, sunflower seeds, hemp seeds, or pretty much any other nut/seed in place of the pumpkin seeds. And you could also try kidney or adzuki or pinto beans in place of the lentils. This recipe, like many others I'm relying on right now, is most definitely a template more than anything else.
I used to look at batch cooking as an all or nothing proposition: either I'd get it done exactly as planned, or the week would be shot, and I'd have to improvise everything. As with all things, I'm easing up on the strict binary here: I can not cook as much as I'd planned, while also cooking a few of the things I'd planned. And I can improvise the rest. When improvising turns out this nicely (because I'm pretty sure this will be a staple dip for me), I welcome it with open arms.
Happy Thursday, and see you soon for weekend reading.
xo
The post Simple Lentil & Pumpkin Seed Dip appeared first on The Full Helping.